Hey ho, first post in English. 🙂 In March I was in Stockholm at the Kings of Tennis Congress 2016. At the same time the Kings of Tennis ATP Legends tournament took place at the same location, the Radisson Blu Waterfront Hotel. A really nice hotel in the center of Stockholm. They built the centercourt only for the three days of the ATP Legends tournament. Stunning!
It looked like this: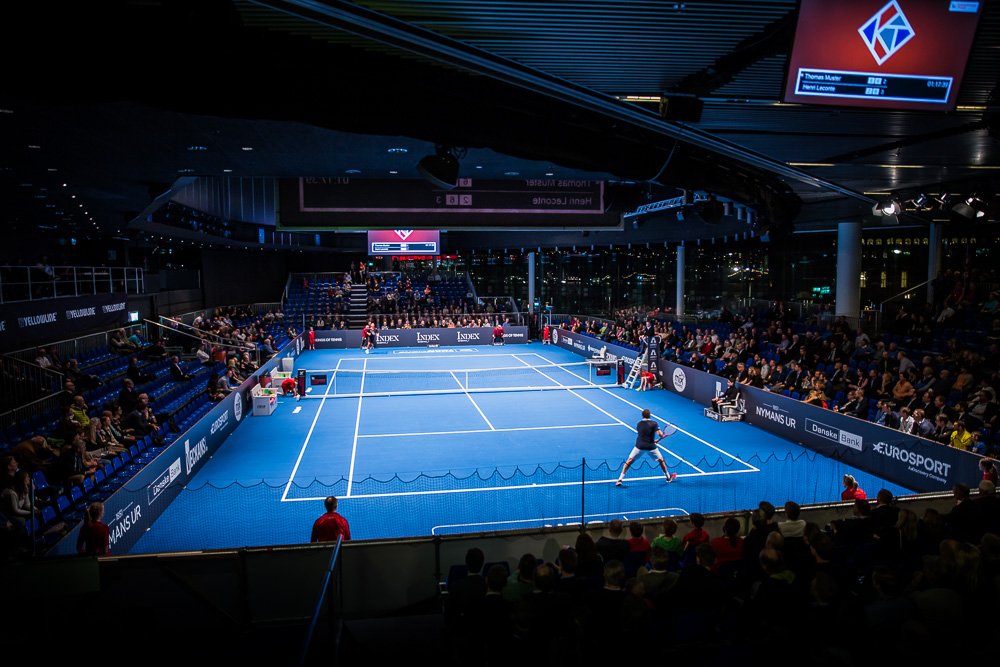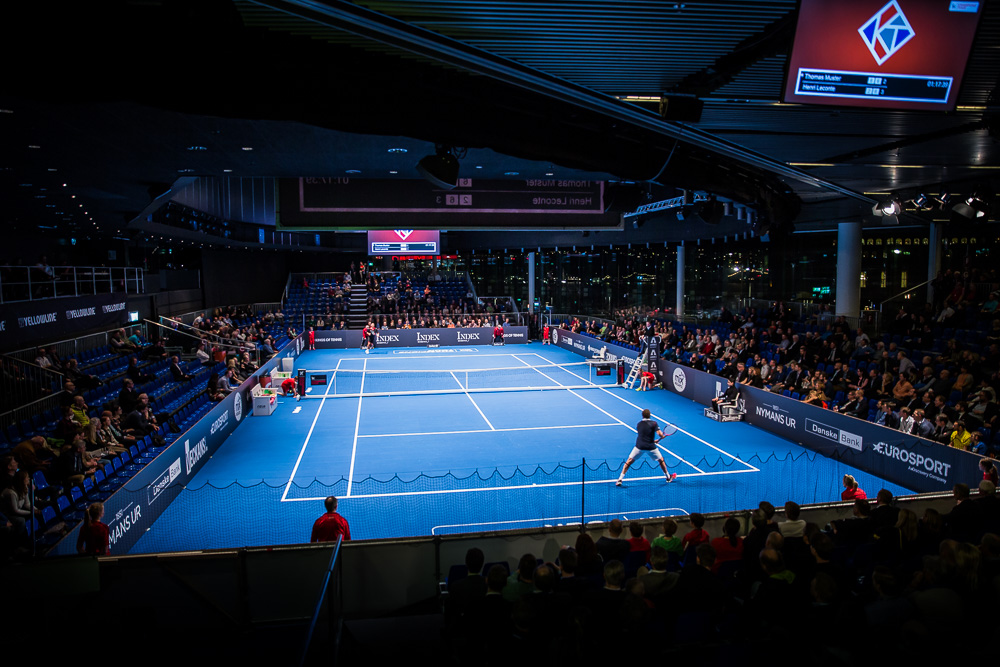 Kings of Tennis Press Conference 2016
Before the tournament started, there was a press conference with Thomas Enqvist, Mats Wilander, Thomas Muster, John McEnroe, Pat Cash & Henri Leconte. It was really fun to be there and listen to the stories they had to tell. Especially John McEnroe is always good for a laugh with his dry sense of humour.
[fusion_builder_container hundred_percent="yes" overflow="visible"][fusion_builder_row][fusion_builder_column type="1_1″ background_position="left top" background_color="" border_size="" border_color="" border_style="solid" spacing="yes" background_image="" background_repeat="no-repeat" padding="" margin_top="0px" margin_bottom="0px" class="" id="" animation_type="" animation_speed="0.3″ animation_direction="left" hide_on_mobile="no" center_content="no" min_height="none"]
Kings of Tennis Coach Congress/Symposium 2016
On the next day the Kings of Tennis Coach Congress took place and about 150 Swedish tennis coaches attended the event. It started at 10.30am with Judy Murray, the mother of the professional tennis players Andy & Jamie Murray, followed by Mats Markel (Development Coach at Adidas) and a group talk with Pat Cash, Mats Wilander, Thomas Enqvist, Håkan Dahlbo, Thomas Muster, Judy Murray and Mats Merkel. The group talk was led by Håkan Dahlbo and the participants had the opportunity to ask questions to the Pros.
Matchday: Thomas Muster vs. Henri Leconte
The first match that I saw was Thomas Muster vs. Henri Leconte, Muster won 6-2 6-7 10-7! At the ATP Legends tournaments the players make jokes and entertain the audience, I think you can see it in some of the pictures. John McEnroe won the whole tournament against Muster in the finals. He won 6-2 6-2!
[/fusion_builder_column][/fusion_builder_row][/fusion_builder_container]